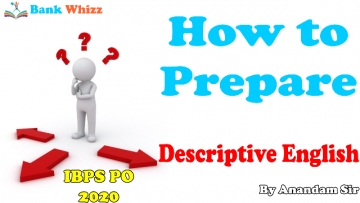 Dear Aspirant,
Don't involve yourself in the rat race for the preparation of IBPS PO Descriptive Paper English. You've to do something different to get to your destination. Proper strategy with a focused mind can stand in good stead.
IBPS PO Descriptive Paper requires skills as writing effective answers to the given questions is an art and an art comes about after a lot of practice not in an offline mode but in an online mode. The things that you require urgently are:
A Computer/Laptop with internet connectivity
Good Typing Speed
Rigorous reading, analyzing and finally writing within the required word-limit
Proper guidance of a mentor as he/she can tell you what to be read, how much to be read, from where the requisite materials to be collected, and how to organize the things collected.
A 360-degree evaluation of your answers from an expert
Take no chances. Your selection is only a click away.