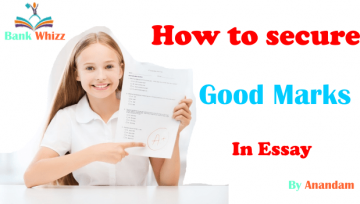 Dear Aspirant,
Writing an effective essay is an art and any art requires excellent aptitude. The Descriptive English Paper has remarkable weightage in regulatory body exams (NABARD, RBI, SEBI, etc.) Hence, it proves to be a game-changer in the final selection. Don't overlook this paper. Focus on the following do's:-
Keep going through various articles of reputed journals. Jot down important points along with the data associated with them. Do it on a daily basis.
Read the articles aloud and try to analyze them in your own words aloud. In this way, you will develop the power of analysis, which will help you considerably in essay writing. The power of enhanced reading skills will help you deal with the fear of facing an interview.
Develop the habit of writing. Try dealing with at least one essay topic on a daily basis and as the exam draws near, start attempting two essays.
As you have finished writing the essay, evaluate it from different dimensions (Grammar, Syntax, Format, Facts, and Figures). It would be far better if you get your essay evaluated by some expert after the evaluation from your end.
An essay follows a common format – Introduction, Body, and Conclusion; however, it may undergo change as per the essay topic.
Note:
Descriptive English is the practical side of learning English. Don't mistake it for Objective English. Both kinds of English require different strategies for preparation. You'd better learn Descriptive English under the tutelage of some expert. Bankwhizz fulfills all your requirements.
All the best!
Anandam
Bankwhizz