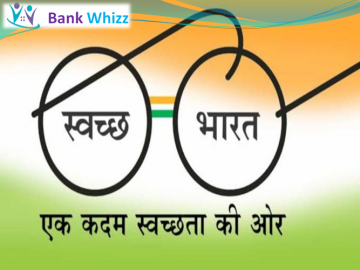 Note: Some Essays seem to be obsolete; however, their patter will help you write newer essays a lot.
Points to be elaborated:
Introduction
Objectives
Campaign promotion
Funding
Advantages
Disadvantages
Challenges
conclusion
Introduction
Keeping in mind the proverb 'Cleanliness is next to godliness' and Bapu Ji's statement 'Sanitation is more important than Independence', the Prime Minister officially launched the biggest campaign ever in India 'Swachh Bharat Abhiyan' formally on October 2, 2014. This campaign is to cover 4041 statutory towns in order to clean roads, streets, and infrastructure of the India by 2019. It is a step ahead of the Mahatma Gandhi's dream of swachh Bharat for a healthy and prosperous life.
Objectives
The mission has been implemented to cover all the rural and urban areas of India under the Ministry of Urban Development and the Ministry of Drinking Water and Sanitation under the following objectives:
To eliminate open defecation
To replace insanitary toilets by pour flush toilets
To eliminate manual scavenging
100% collection of Municipal Solid Waste and then its scientific processing and recycling
To bring about behavioural change among people regarding better sanitation
To bring general awareness among people regarding being clean and keeping themselves clean
To encourage private sector participation in capital expenditure and operation
To construct individual sanitary latrines for household purposes for the people living under poverty line.
To convert dry latrines into low-cost sanitary ones.
To provide facility of hand pumps, safe and secure bathing, to set up sanitary marts and construct drains so to dispose of solid and liquid wastes, and thereby enhancing health and education awareness among people.
To build community toilets in the residential areas where availability of individual household toilets is difficult and public toilets at designated locations including bus stations, tourist places, railway stations, markets etc..
To motivate local working bodies (such as communities, Panchayati Raj Institutions etc) to make available the required sustainable sanitation facilities.
To make clean India completely by 2019.
Campaign promotion
The Prime Minister himself is a big campaigner who had cleaned the road to set an example to the people of India. He appointed renowned personalities from Sports, TV serials, Yoga Sectors of India to promote the campaign in their own respective areas and on their own convenient dates. The Prime Minister also nominated politicians and artists to endorse the campaign in various fields. The chain made by such people is similar to a branching of a tree. The campaign also involves the people belonging to Gram Punchayat, Puchayat Samity and Zila Prashad. The campaign also gets boosted up at the hands of School Headmasters, College Principals along with the students studying there. A special Portal has been launched by the Government for awareness among people in this regard. Several awareness programmes, such as Nirmal Bharat Abhiyan, Total Sanitation Campaign, etc. have been launched in support of the Campaign by the government for personal cleanliness and environmental sanitation.
Funding
The Swachh Bharat Abhiyan is believed to be the largest Cleanliness Abhiyan which requires a lot of fund for promotion even in the remotest area of the country and to solve the fund crisis for the purpose, the Finance Ministry has imposed 'Swachh Bharat Cess' of .5% on Service Tax. Plus, Business Groups in India are expected to fund this Campaign.
Advantages
The swachh abhiyan can play a great role in reducing death rate, health expenses and lethal disease rate. Clean India would draw more tourists and improve its economic condition. It is for this reason the Prime Minister has urged every Indian to devote their 100 hours every year for the cleanliness of India. This is sufficient to make this country a clean country by 2019.
Challenges
The biggest challenge to the Swachh Bharat Abhiyan is mass awareness among people. India is a very big country and it is densely populated. To bring this Abhiyan to all nooks and corners of the country is a herculean task for the Government. People's half-hearted co-operation may throw a cold blanket on the Campaign. The campaign requires a big fund, which is yet another challenge on the way to the Swachh Bharat Abhiyan.
Conclusion
Notwithstanding all hurdles and challenges, the Swachh Bharat Abhiyan has been going on smoothly making people aware of how cleanliness is important in all spheres of life. People are taking sincere steps to remain clean and keep their surroundings clean and the days are not far when the dream of Mahatma Gandhi would be fulfilled till 2019.