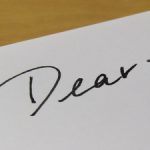 Hello Friends,
Letter-writing is an art; so it should be dealt with keeping all aspects of it in mind. Let's discuss a formal letter asked in IBPS Bank PO Exam. The Letter topic was:
WRITE A LETTER TO THE BANK SHARING YOUR INNOVATIVE IDEAS ON BANK DATA MANAGEMENT SYSTEM
To write on this letter effectively, keep in mind the following points which you use in the Examination Hall for better score:
Just think what File Management System is
Why is File Management System necessary?
Compare the old status of File Management System with that of the present one as regards vulnerability
Then start pointing out your suggestions which you want to share
_______________________________________________
Look at the Sample Letter which will suffice. Notice how it mentions all important aspects that make the letter complete and marks-fetching.
Address: XXXX
Date: XXXX
To
The Manager,
XXXXX
Subject: About Management of Files