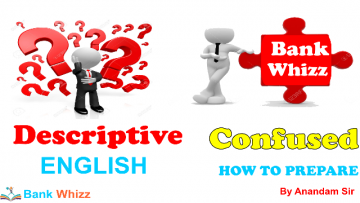 Dear SEBI Aspirant,
If you think you've fared well in the first phase of SEBI Grade A examination, switch to the preparation for its second phase without waiting for the result keeping in mind the notion 'Knowledge always works; it never goes in vain'.
Let's focus on the Descriptive English Paper of the Second Phase of the Examination. It comprises three sections:
Essay
Precis
Comprehension
You'll get 1 hour's time for these three sections comprising 100 marks. This paper being open-ended in nature can play a very crucial role for selection. So, never take this paper for granted.
You must note that the passage given in the Comprehension Section is the same for the Precis in the actual examination. You need not strain every nerve to give answers to these two sections as the similar data provided in the passage are used. Plus, these two sections require only good writing skills and comprehension. But, as far as giving answer to the Essay Section is concerned, you require sound knowledge of the given topic, good writing skills and a proper knowledge on how to organize your thought. Please, focus on the following key points so as to perform better in the exam:
Collect the previously asked Essay Topics
Collect the most probable Essay Topics
Never waste time in hunting for articles; just go through Model Essays on current issues on an online platform fully specialized for the concerned exam.
Choose a virtual platform for continuous practice on all the three sections
Never take any chance. Opportunity knocks very softly. You'd better subscribe to the Descriptive English Paper Mocks from a fully specialized platform.
Please, get your answers evaluated in a 360 degree by some experts who will continuously keep pin-pointing on your weak areas for necessary improvement for better marks.
Bankwhizz which has only to do with Descriptive English Paper provides you with all the above. Prepare yourself fully before it is too late.
Click here to have a look at different packages of SEBI Grade A, Phase – II Descriptive English Paper packages