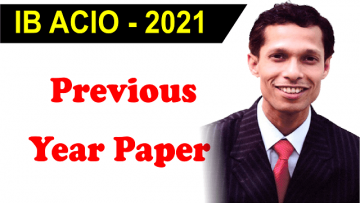 On February 25, 2018, IB ACIO Tier-2 took place. The highlights of the exam are as follows:
Total Marks – 50
Total Time – 60 min
Number of Sections – 3 (Essay, Precis and Reading Comprehension)
Essay – 30 Marks (400 Words)
Precis – 10 Marks (250 words)
RC – 10 Marks (300 words)
Previous Year Essay Topics (Exam held on 25/02/2018)
Topics asked: (Three topics) – 30 marks
Social Media: A boon or a bane for security agencies?
Do you agree that next world war will be fought over water unless we change the way we manage it? Justify your contention.
There is no honour in honur killing. Discuss in the context of Indian society.
Reading Comprehension – 2 marks each (2×5)
Précis Writing – 10 Marks
Suggestions:-
You will have to prepare well on almost all kinds of Topics. (Bankwhizz provides you a variety of highly important articles selected by our expert team)
You must have good writing skill so as to shape your thought into Text forms within the limited time frame.
You will have to use virtual platform for practice. (Bankwhizz is an ideal platform for the same)
Read a lot, analyze them a lot, shape them into your own words and finally get them evaluated by an expert for better marks (Bankwhizz provides you a 360 degree evaluation)