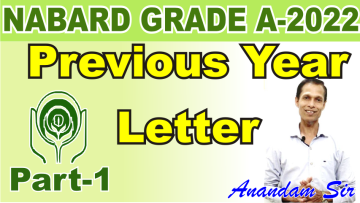 Write a letter to the Editor of a Newspaper describing the importance of developing Sports Infrastructure in India to create more Olympians.
– NABARD Grade A – 2021
Address – XXXX
Date – XXXXX
To
The Editor
The Times of India
Delhi.
Subject: About developing Sports Infrastructure for more Olympians
Sir/Madam,
India first participated in Olympics in 1900 during the English Regime, and bagged only 2 silver medals with only one athlete only in 1948 after independence, the country won the first gold medal in hockey at the Summer Olympics. In the year 2008, the country won 3 medals including one gold medal, and in the year 2016, only two medals – one silver, and one bronze, but not a gold medal. In the Olympic Games held in 2021, India bagged 7 medals in totality for the first time out of which 1 was gold, 2 silver, and 4 bronze. Though the number of medals has increased, the number is never considered satisfactory.
Cricket in India has flourished a lot. The Indian Sports Industry in 2020 is estimated at Rs. 5894 crores, thus claiming 45% of total cricket revenues, with 75% coming from IPL. In this way, this sport overshadows other sports in India, despite the fact that sports can bring the country massive revenues.
India is the second-largest populated country, and so, there is no dearth of talents. What the country needs to do is to create more Olympians by developing sports infrastructure, and then make the infrastructure available to them easily in the same way as cricket is now available to every nook and corner of the country.
Though the government has taken sincere efforts in developing more and more sports facilities across the country, there are a lot of drawbacks. At present, the country has approximately 100 sports facilities, but a majority of them are largely neglected and ignored in terms of utilization and maintenance. Also, a majority of sports infrastructure facilities in the country are mainly used for hosting international, national, state, and district levels. As a result, the occupancy rates of the facilities remain low and they are financially dependent on the regulatory authorities for operations and maintenance. It puts an adverse effect on sports enthusiasts, who could have made efficient use of such facilities. So, these sports infrastructures should be properly managed, maintained, and made available to all sports enthusiasts for practice.
However, the Government has taken initiatives like Khelo India to inspire many potential individuals to take up sports. To sustain this growth momentum in sports, there is a need to increase the number of sporting facilities with world-class infrastructure, which will enable the government to achieve its vision of 50 Olympic gold medals soon.
Yours faithfully,
XYZ
Watch the video