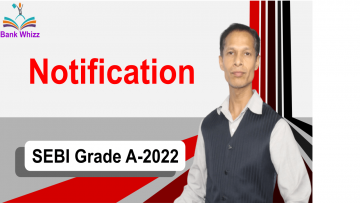 The long-awaited recruitment of Officer Grade A Assistant Manager for the year 2022 has been issued by the concerned department. The recruitment is there for various streams such as General Stream, Legal Stream, Information Technology Stream, Research Stream, and Official Language Stream. The number of vacancies declared is 120.
As usual, the exam will be conducted in three phases. Though the Phase-I exam, too, is online except the Paper-2 of Information Technology Stream. Phase-III is based on the Interview. The Phase-I exam will comprise two papers carrying 100 marks each and the time allotted is 100 minutes. Multiple choice questions will be there in both papers.
The Phase-II exam will also comprise two papers of 100 marks each. This phase will comprise both kinds of questions-Objective and Descriptive. The Descriptive Test will be the test of how good you are at Drafting skills. This paper will comprise 3 questions – Essay, Précis, and Reading Comprehension based on the exam pattern. These three questions will carry 100 marks, and you need to submit the questions in 60 minutes. It will have 1/3rd weightage. The questions will be based on the three sections: Essay, Précis, and Reading Comprehension. The weightage of the Reading Comprehension section will be the highest as per the previous exam pattern. This section will carry 40 marks while the essay and the précis sections will carry equal marks i.e. 30 marks for the essay section and 30 marks for the précis section.
The number of vacancies is not less. So, it may prove to be a golden opportunity for you to get a niche in society. Throw yourself in the preparation for the exam. Only marking time cannot serve the purpose. Rather, prepare for this exam with a concrete strategy and the concrete strategy lies in the fact that you should devote your time to all the sections of the papers according to their weightage.
For official notification, click here